The Hub makes it possible to plug 3 cards side-by-side to a 208 or Easel, or even up to 6 thanks the rear edge connector of the ToolBox series cards.
3mm thick 4-layer PCB for best stability and rigidity
M/F stackable gold plated banana plugs to access the panel banana sockets used for mounting
Gold plated transfer card
Easy plug and play design
Jumpers to use the 208/Easel's +/- 15V rails or the optional +/-15V PSU powered from 9 to 36V DC (the common 12V Cincon external block works fine) to relieve the 208/Easel's own PSU if more than 3 cards are used together
Works with any existing card or expander

DIY PCBs only are available for now. Pre-built Hubs should be available in June.
BEMI / Buchla USA Easels and original 70s 208, 208p and 208r have a different banana sockets placements, so the Hub is available in 2 versions, please
select the one that fits your own Easel or 208
.
208 Hub PCB for 70s 208 - 208p - 208r + transfer card : 160€
shipped registered
208 Hub PCB for 208e (BEMI / Buchla USA) + transfer card : 160€
shipped registered
Bom and build notes





Thanks to Krzysztof Krasowski for the videos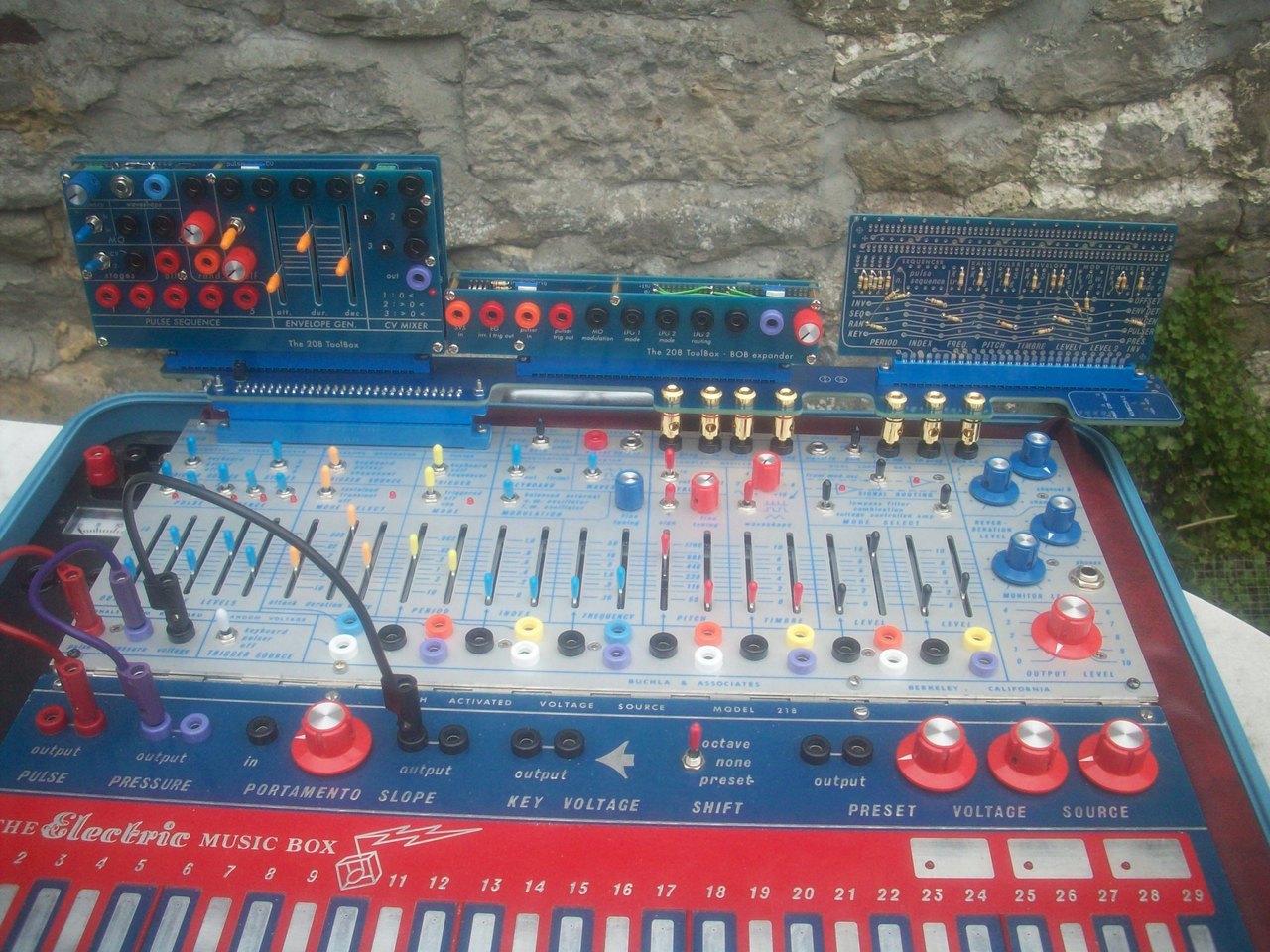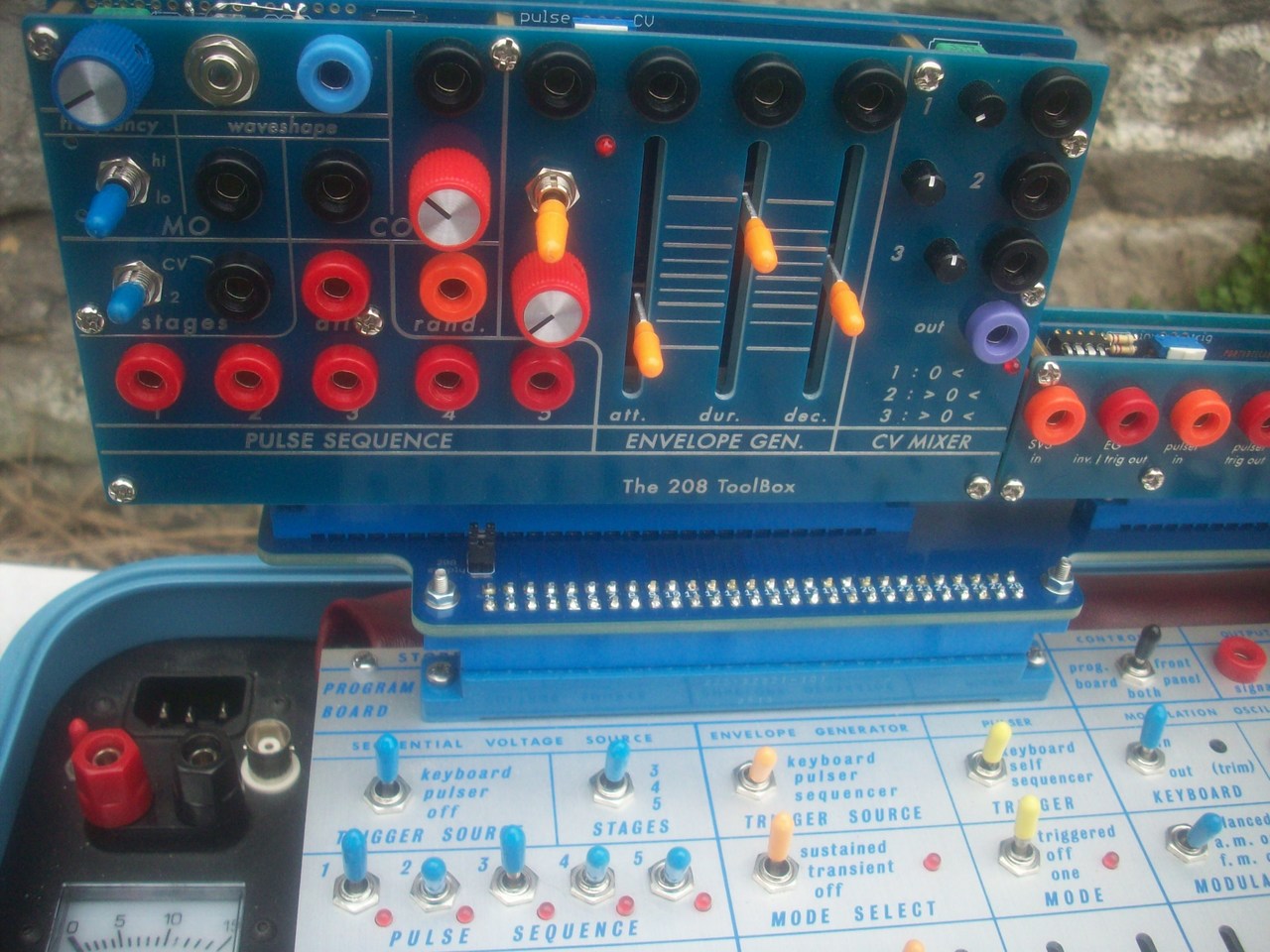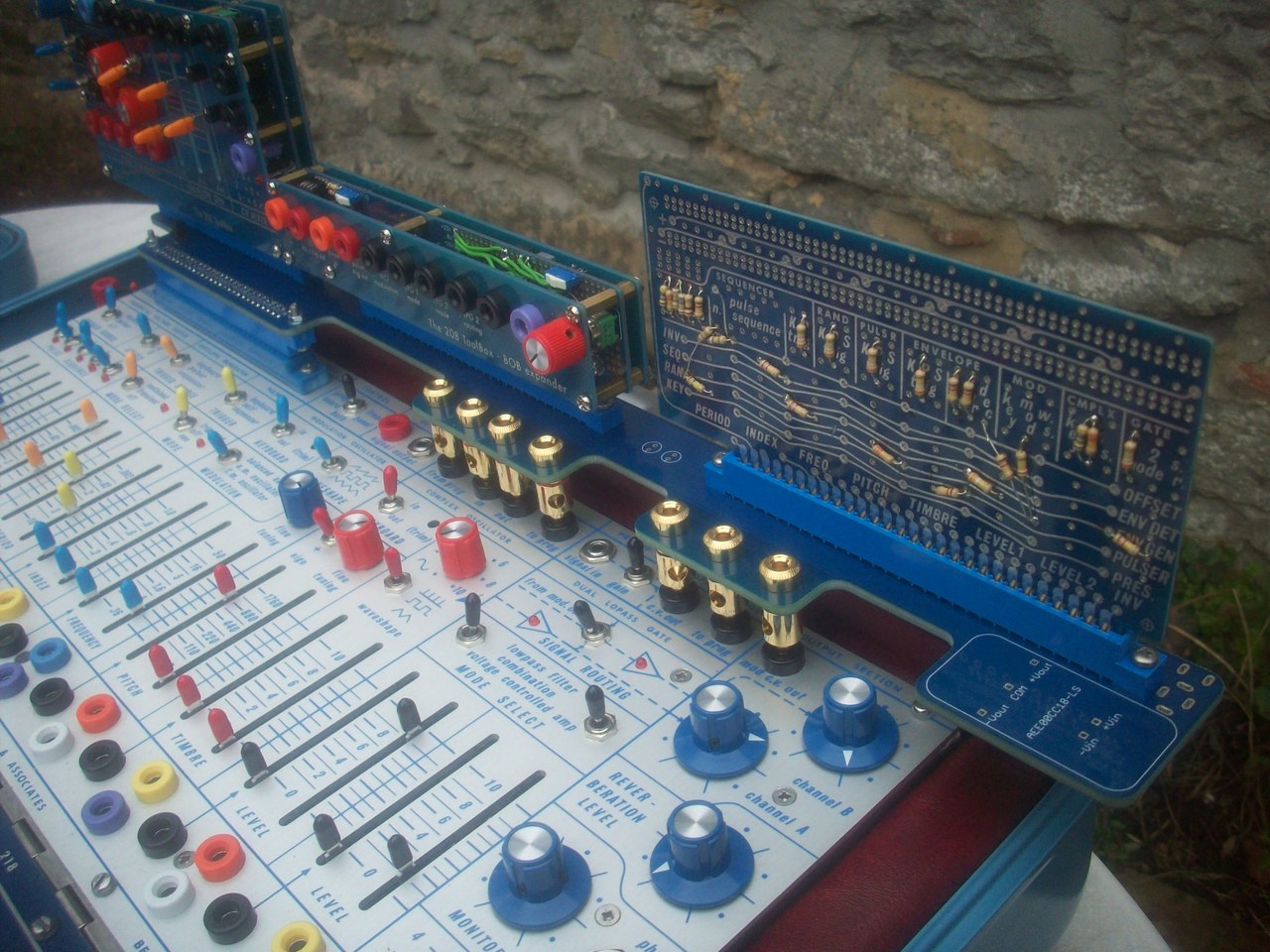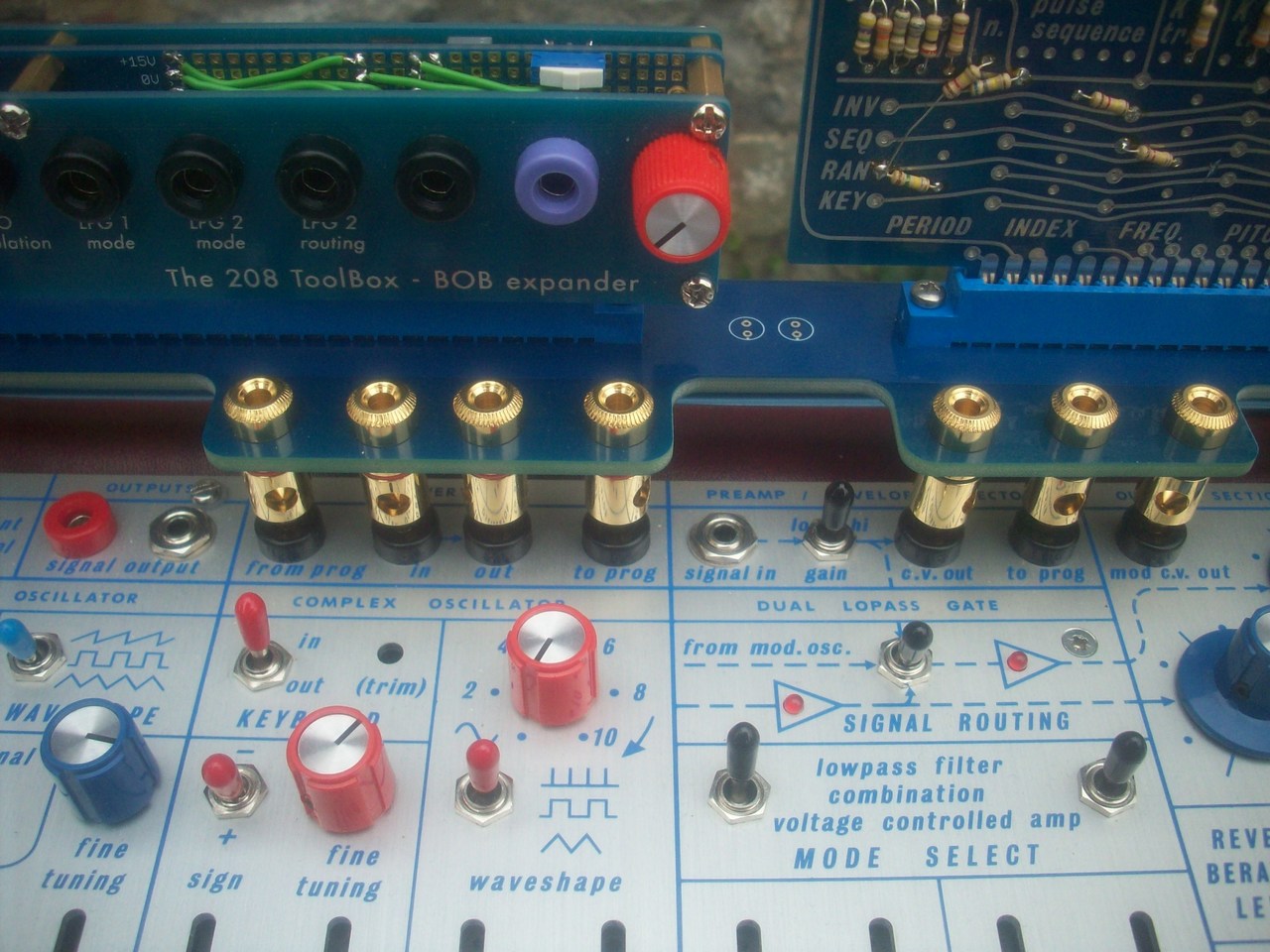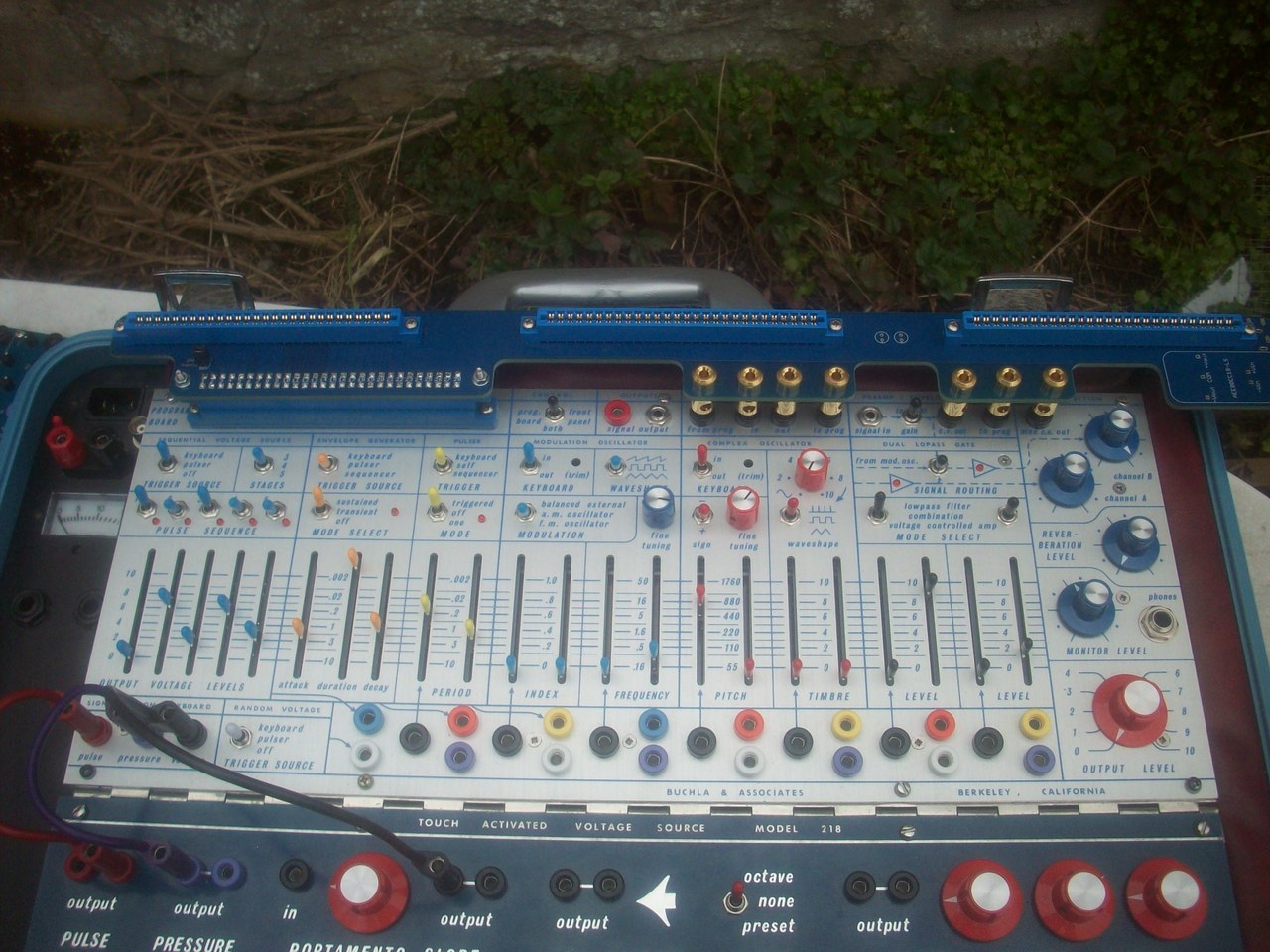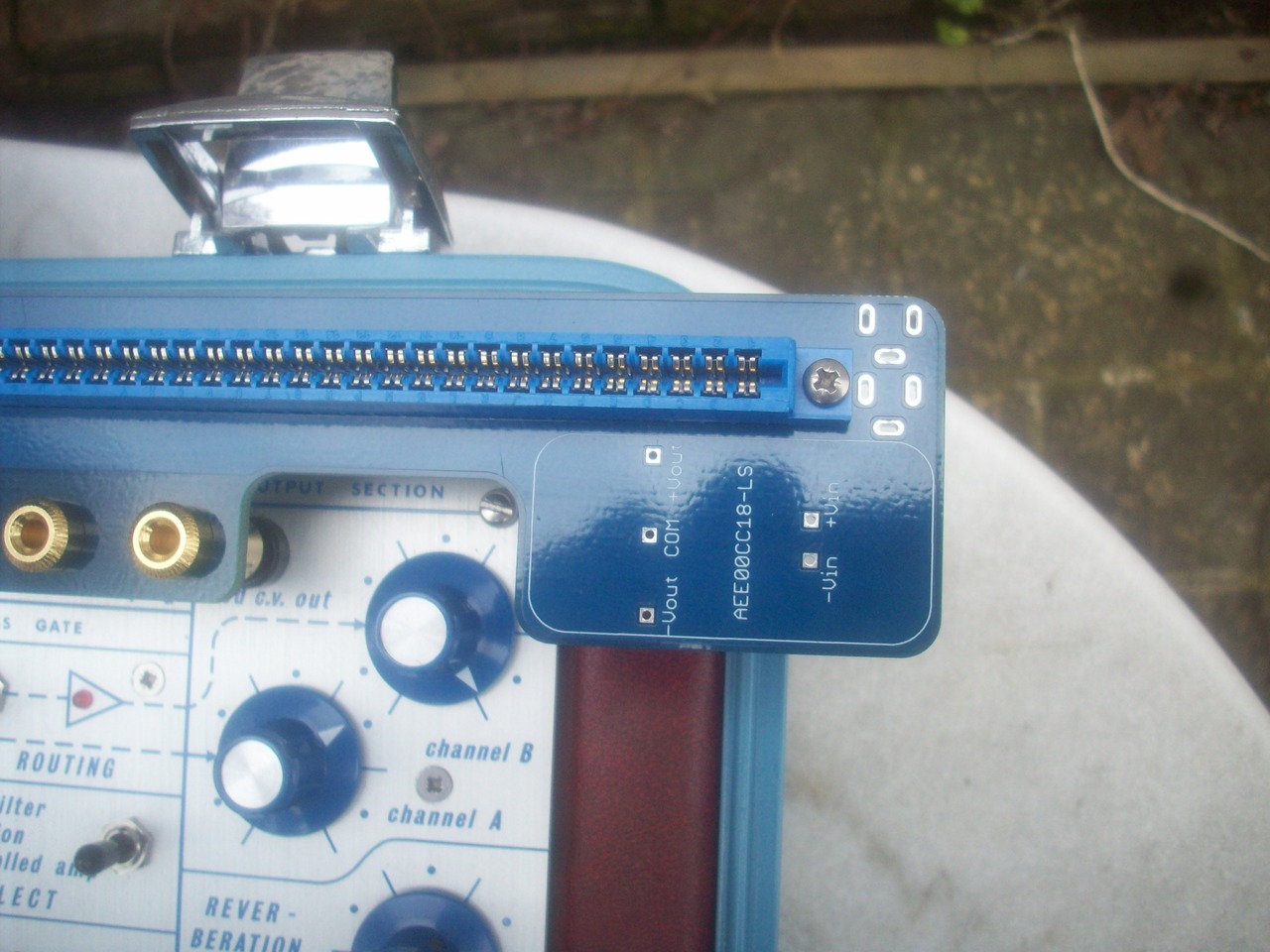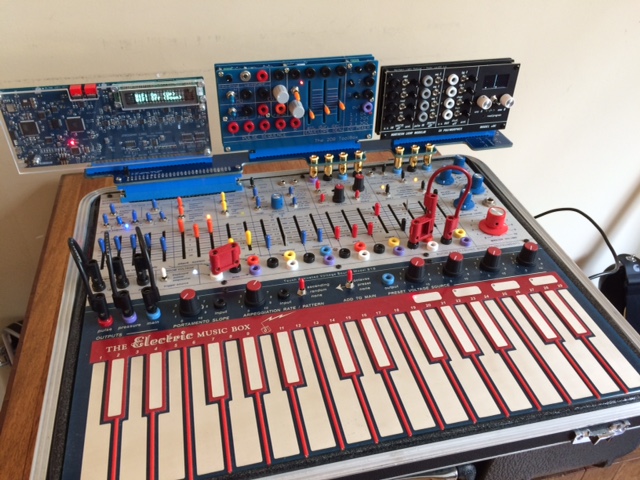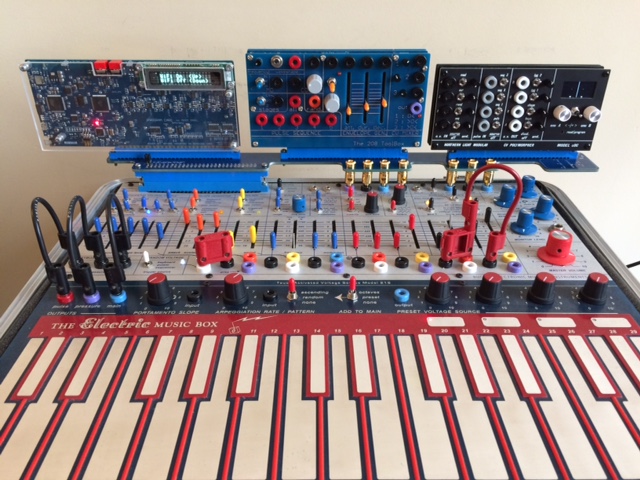 I assume no liability for personal injury or damage to equipment or loss of use caused directly or indirectly by the use of the Hub.